Hot & cold berry bowl
Have a good start to the day with this super-simple berry recipe. Top tip: buy frozen berries, which last longer, to save on your shopping.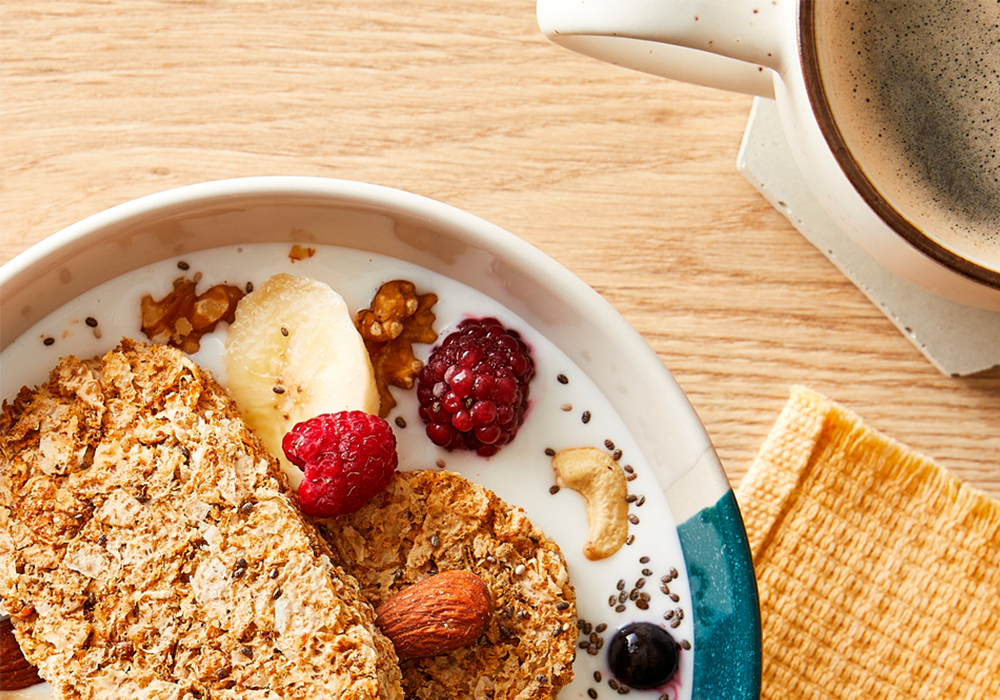 Ingredients
2 Weetabix
150ml semi-skimmed milk
1 handful frozen berries
1 banana
1 tsp chia seeds
1 small handful mixed nuts
Method
Add milk to a bowl of Weetabix and warm it up in the microwave for 1-2 minutes on full power
Then add one handful of frozen berries, one chopped banana, chia seeds and a handful of nuts. If it's too hot to eat, let it cool down before grabbing a spoon and enjoying!
We use cookies on our website to give you the most relevant experience by remembering your preferences and repeat visits. By clicking "Accept", you consent to the use of ALL the cookies. However you may visit Cookie Settings to provide a controlled consent.
Privacy Overview
This website uses cookies to improve your experience while you navigate through the website. Out of these cookies, the cookies that are categorized as necessary are stored on your browser as they are essential for the working of basic functionalities of the website. We also use third-party cookies that help us analyze and understand how you use this website. These cookies will be stored in your browser only with your consent. You also have the option to opt-out of these cookies. But opting out of some of these cookies may have an effect on your browsing experience.