Warming berry & nut bowl
This warming bowl is super tasty plus it's a source of protein. We have added a dash of cinnamon for a little extra zing first thing! Top tip: you can easily swap in any other nut butter you have in the house.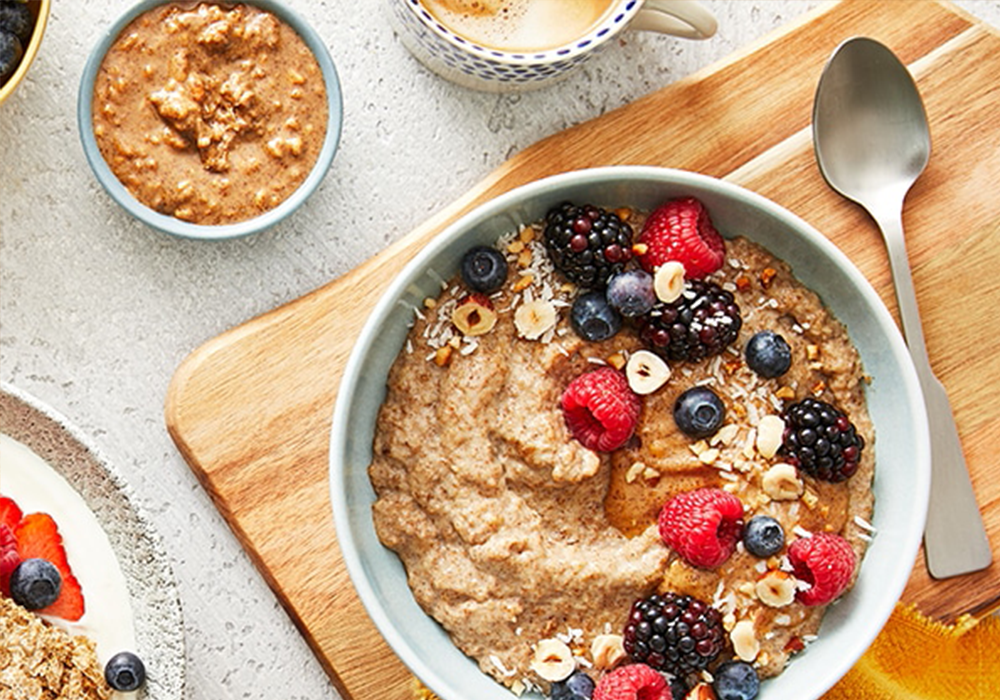 Ingredients
2 Weetabix
150ml semi-skimmed milk
A dash of cinnamon
1 tbsp peanut butter
1 handful of raspberries and blueberries
1 small handful of mixed nuts
Method
Place the Weetabix in a bowl and cover them with milk and let it soak through
Next, pop the bowl in the microwave for two minutes on full power
Stir in the peanut butter and a sprinkle of cinnamon
Then add your berries on top with mixed nuts and enjoy the fun mix of hot*, cold, smooth and crunchy!
*But not too hot, please let the bowl cool down if it's very warm.